MISSISSAUGA, ON; November 17, 2016 — Introducing the brand new heating element for DEF/SCR/UREA/ADBLUE tanks. This DEF Tank Kit is designed as a direct replacement for the OEM heater, which has a very high failure rate. Faulty heaters will trigger warning messages on the dash, along with posting diagnostic trouble codes for "Reductant Tank Heater Control Circuit Performance." The heating element comes with pig-tail wires for easy connection to the existing wiring harness.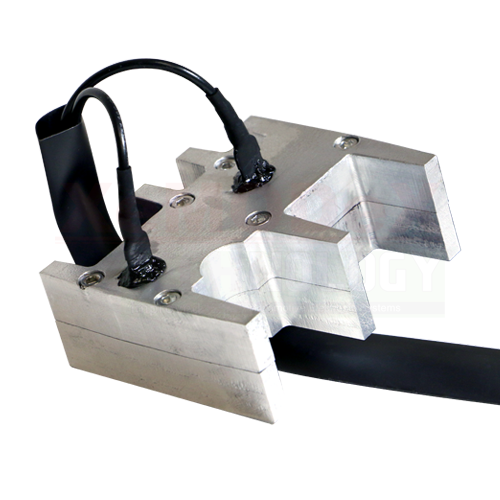 Heating Element for DEF/SCR/UREA/ADBLUE/DIESEL After Treatment Tanks
Features:
• All aluminum, precision CNC machined housing.
• 80% more efficient than the standard OEM heater.
• Robust, ceramic heating element.
• Pre-wired and sealed electrical heater connection.
• Fits perfectly in place of the original heater.
• Simple DIY replacement.
• Manufactured in Canada by XeMODeX.
• One-year warranty.
This product is available for the following makes/models:
For BMW
• 2008-2016 BMW 3 Series Diesel
• 2005-2016 BMW X5 Diesel
For Dodge
• 2010-2016 Sprinter
For Ford Powerstroke 6.7L Diesel
• 2011-2016 Ford F250, F350 Chassis
For Freightliner
• 2010-2016 Sprinter
For Ford Powerstroke 6.7L Diesel
• 2011-2016 Ford F250, F350 Chassis
For Volkswagen
• 2015-2016 Jetta, Golf, Beetle
• 2011-2016 Touareg
For Mercedes Benz/Sprinter
• 2009-2010 ML320
• 2010-2015 ML350
• 2007-2009 GL320
• 2010-2012 GL350
• 2008-2012 R350
• 2011-2013 E350
• 2012-2013 S350
• 2013-2015 GLK250
• 2013-2015 GLK350
• 2010-2016 Sprinter
About XeMODeX Inc:
XeMODeX Inc. specializes in manufacturing and rebuilding electronic components for European automobiles. Our mission is to raise industry standards by providing customers with unparalleled service, superior products, and exceptional technical support. We strive to exceed the expectations of every customer from start to finish. By identifying the weak points and implementing a permanent solution, we effectively design and engineer products that surpass the durability and reliability of the OEM counterpart. Many of our units are available fully pre-programmed with software, making it truly plug and play. Many of our products include a Lifetime Limited Warranty, and access to an award-winning technical support team to assist you every step of the way. Find out more at xemodex.com.