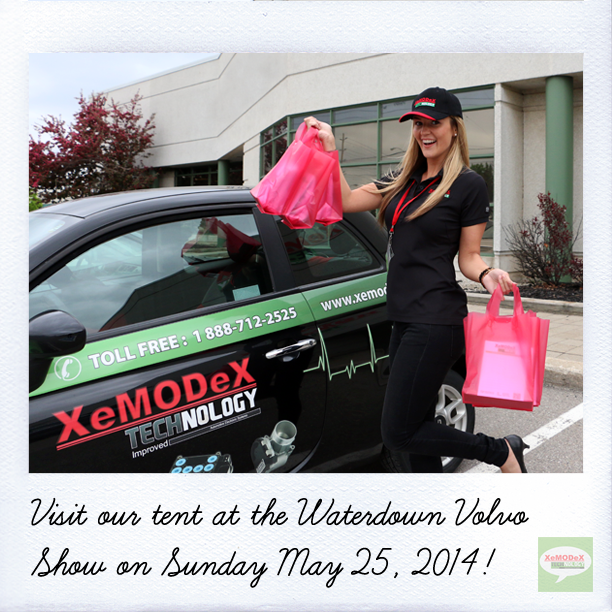 XeMODeX is attending the Waterdown Volvo Show & Swap Meet at APPCO. Visit our tent and get some free promotional items from Meriam and the rest of the XeMODeX team!

Waterdown Annual Volvo Show & Swap Meet at APPCO!
Sponsored by APPCO: The Volvo Doctor
Date: Sunday May 25th, 2014, 11 am to 3 pm
Location: 805 Hwy. #6 North, R.R. #2 Hamilton.
Admission: $10.00 per car
People's Choice Awards, Door Prizes, Swap Meet & Car Corral! Live Music! Bring a picnic lunch or visit the on-site Harvey's! For more information, please contact Thomas at (905)689-4155 or fax (905)689-8949 and visit www.canadianvolvoclub.org 
Camping Available. Contact Thomas for details.
Directions: 3.5 kms. North of Clappison's Corners (corner of Hwy. #6 & Hwy. #5) on west side of Hwy. #6, just south of Millgrove between Terra Greenhouses and the Dinosaurs. From the 401, take Hwy. #6 South at Exit 299 (about 20 km) past Millgrove.