DSG Transmission Control Module Repair & Return for Volkswagen
Retail Price: $649.00
REPAIR SERVICE CURRENTLY UNAVAILABLE

This is a Repair and Return service of your existing DSG Transmission Control Module. You will need to remove and send your module to us for repair. Upon purchase of this service, we will send you a shipping container that is designed to fully protect the DSG assembly during transportation.
Due to complexity of this repair and stringent testing requirements, we will need 2 business days to complete the rebuilt.
Common failures: Flashing PRNDS display, sudden shift to neutral while driving, no reverse or forward gears, hard downshift from 3rd to 2nd, hard shift from 2nd to 1st, power train data bus message codes, various solenoids failure codes.

Your DSG Module will be remanufactured in our ISO 9001:2008 certified ISO 9001:2008 certified facility by our qualified and trained technicians using approved parts and methods. The quality testing of your DSG throughout the repair process conforms with the standard's stringent requirements.
We have spent considerable amount od time designing and building an elaborate test fixture that allows us to fully test your DSG functionality. Our tester utilizes an actual DSG transmission coupled to variable speed propulsion system and is fully synchronized CAN bus messaging for every DSG variant out there.
Your DSG unit will be subjected to a 1hour automated drive cycle, during which each gear shift will be closely monitored by software for proper operation. Our software pays particular attention to solenoids current draw and shifting patterns while continuously checking for diagnostic trouble codes.
We are able to positively verify your DSG operation prior to conducting any repairs, should your unit pass the initial test, we will notify you about the results and set out our recommendations. A $70.00 bench test fee will apply.
One-year warranty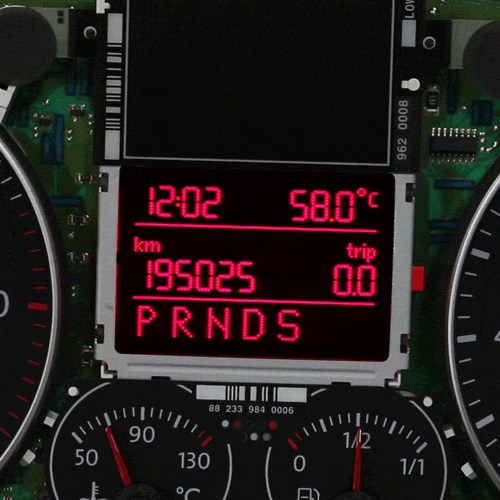 APPLICATION: For Audi
2004-2013 Volkswagen Beetle
2009-2011 Volkswagen CC
2007-2010 Volkswagen Eos
2010-2010 Volkswagen Golf
2008-2013 Volkswagen GTI
2005-2013 Volkswagen Jetta
2009-2013 Volkswagen Passat
2008-2008 Volkswagen R32
REFERENCE NUMBERS: 
02E927770E | 02E927770AE | 02E927770AJ
02E927770L | 02E927770G | 02E325025AD
02E325025ADZ01 | 02E325025ADZ02
02E325025ADZ03 | 02E325025ADZ04
02E325025ADZ05 | 02E325025ADZ06
02E325025ADZ07 | 02E325025ADZ08
02E325025ADZ09 | 02E325025ADZ0A
02E325025ADZ0B | 02E325025ADZ0C
02E325025ADZ0D
Out of stock